ABOUT US

: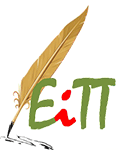 Eastern Iconic Tours & Travels (EITT) with its widely travelled staff in all over India especially in North East, Bengal & Bihar has something unique to offer to our guests. Every part of North East is decorated with different flavours and spices, its people, tribes, culture, food, dance, music, handicraft & handloom, attire is thoroughly alluring and very much different from each other and one another. EITT provides the multiple choices of tours. Every tour has something special…whether it be interaction with the local children, visit to the villages, chat with the villagers, rickshaw rides, jeep and elephant safaris in the parks, visit to the most amazing religious and historical monuments, river cruises, enjoy the dolphins dancing in a country boat in the Brahmaputra, see the silk weavers making miracles in their looms, dance with the rhythm of the tribal dancers, taste their local food & drinks and many more. You choose any one or mix the things you like it to be. EITT can make your choice very comfortable and hassle free for you. The choice is all yours.
EITT is the brain child of Udit Bhanu Barthakur who is associated with travel trade for last eight years now. His passion for history and travelling has given birth to Eastern Iconic Tours & Travels. Udit has a Masters Degree (M.A) in Modern Indian History from Delhi University and moreover fortified with Diploma in Tourism Studies (DTS) from Indira Gandhi National Open University (IGNOU). The purpose behind the birth of EITT is to showcase the rich culture & heritage of North East Region and India as a whole in its purest and unspoiled form.

Udit was working in Jungle Travels India, Assam Bengal Navigation, Guwahati, Assam leading the tours in different parts of North East Region (Assam, Meghalaya, Nagaland, Arunachal Pradesh), Bengal & Bihar. He has escorted groups from various parts of the world as tour leader both in land tours and river cruises. His in depth knowledge and strong network in the region help him to provide the quality service to the guests. His travel writings are published in different newspapers and magazines and moreover he is interviewed by British, French & Japanese documentary film makers for their films specially made on North East India and Bengal.