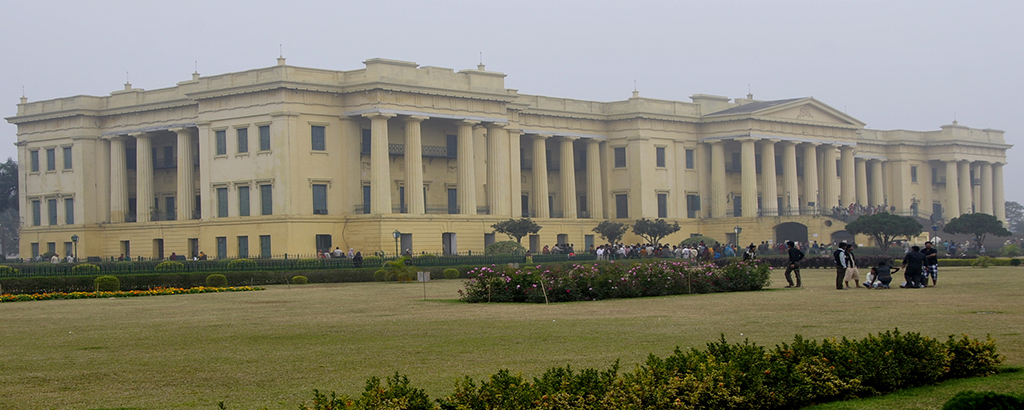 HISTORIC BENGAL :
DAY-1
Arrive Kolkata airport, meet and assist by EITT staff. Check in to Hotel Oberoi Grand. After lunch, guided city tour of Kolkata which includes Victoria Memorial, South Park Street Cemetery, St. John's Church, Coffee House in College Street & Jain Temple.
DAY-2
Today after breakfast, visit Mother Teresa House and after that drive for an hour to Chandannagar,once the French colony. Chandannagar was under the French possession from 1688 to 1950 and briefly under the British. We will see the Dupleix Museum maintained by the Archaeological survey of India. This museum houses the history of Chandannagar under the French.Visit a 18th c. Church followed by a walk in the city. Come back to Kolkata. Dinner and overnight in the hotel.
DAY-3
Today after breakfast visit the flower market and cross the famous Howrah bridge walking. After lunch, catch the afternoon train ( AC CHAIR CLASS) from Howrah railway station, a colonial building to reach Maldah, English Bazzzar at late evening. Check in to a nice hotel in Maldah. Dinner and overnight.
DAY-4
After breakfast, drive for half an hour to reach Gour,the oldest capitalof Bengal. Gour was ruled by the Hindus, Muslim invaders and the British Raj. The History of Gour dates back to 6th c AD. Visit Bara Duari Mosque ruins dates back to 16th c AD, Dakhil Darwaza dates back to 15th c AD, Firoz Minar of 15th c AD, Qadam Rasul Mosque of 16 thc and the colourful Lotan Mosque of 15th c AD. Then go to see the India Bangladesh border close by (depends on permission). Lunch in a resort. Post lunch visit magnificent Adina Mosque of 17th c, a huge mosque ruin, famous for its archeitectural grandeur. Dinner and overnight at Maldah.
DAY-5
Today catch an early morning train, Intercity Express (AC CHAIR CLASS) and enjoy train journey for five hours to reach Kalna, we will carry packed breakfast. Kalna or Ambika Kalna is famous for outstanding terracotta (burnt clay) temples of Bengal dates back to 17th- 18th c AD. Visit two famous complexes of terracotta temples beautifully constructed in 18-19th c AD. The most attractive one is the concentric Shiva temple having two circles, 34 chambers in the inner circle and 74 chambers in the outer circle. Lunch in a nice restaurant, post lunch drive for three hours to reach to reach Baharampur (famous for colonial Cassimbazar port). Dinner and overnight in a beautiful hotel in Behrampore.
DAY-6
Today after breakfast,drive for half an to Murshidabad,the city of Nawabs (once Islamic rulers of Bengal). Murshida bad has a rich history, there will a speciallecture on Murshidabad. visit the Hazarduari palace, the palace of thousand doors once residence of the Nawabs of Bengal. Enjoy horse cart (tanga) riding just outside the palace. Then drive ten minutes to see the Katra Mosque, Katgola and Nashipara Jain palaces. Lunch in a restaurant in Murshidabad. Post lunch explore the colourful local market of Murshidabad. Dinner and overnight in Baharampur.
DAY-7
Today, after breakfast, drive for roughly five hours to Kolkata. Lunch on the way and once you reach Kolkata check in the hotel Oberoi Grand or Taj Bengal. If time permits we will visit Fabindia and Anokhi ,these boutiques are famous for Indian clothing and traditional ornaments and other ethic products. Dinner and overnight in the hotel
DAY-8
After breakfast, transfer to airport for your ongoing journey or continue your tour with EITT.